About Us
DEFINITION
ATMA is a Sanskrit word that designates the immortal soul, the splendor of God, our true identity. ATMA is this part of our Being that is often defined as our spiritual double, the aspect of ourselves that is totally divine.
PURPOSE
The ultimate purpose of our great spiritual Voyage is to discover ourselves as souls. After having first moved away from our divine Source, we then undertake our return voyage in order to become fused with this part of ourselves called ATMA, the Soul.
VISION
Once a human has reached this goal, they become free of all fears, concerns, worries or tensions, and experience an absolute union with the omnipresence, the omniscience and the absolute joy of ATMA. They realize that the body, the spirit, the intelligence and the ego are their instruments, which allow them to be active in the material world.
VALUES
This fusion puts an end to any feelings of internal division, conflict, rupture, struggle or inner strife. It enables us to rediscover the state of original union and communion with the spiritual root of Creation, to remain constantly in good health, to regenerate ourselves and, therefore, to reach the state of immortality on all levels. The fused ATMA enables us to experience Paradise on Earth.
ATMA INC.'S LOGO: THE 7-POINT STAR
Some persons sometimes do meditation or contemplation exercises and envision a 6-point star appearing on their mental screen, which often represents the presence of the Inner Master. The 7-point star represents the new consciousness that will manifest itself all over the Planet in the proximate future and will still represent this contact with the Inner Master or with the spiritual consciousness for each one of us.
Team
ATMA PUBLISHING INTERNATIONAL

JACQUES MARTEL
Born in Montreal in September 1950, Jacques Martel finished in 1977 its electrical engineer training at Laval University and became a member in good standing of the Ordre des ingénieurs du Québec. Subsequently, he was a professor in electronics with a government organization, the Labour Centre of Canada (MCC) and also trainer in private enterprise.
He has shown great interest in communication in all its forms. After completing his university studies, electronic media attract his attention and he started in 1977 training at the College of Advertisers in Radio and Television (CART) in Quebec.
His desire to understand "the other side of things" led him in a spiritual quest that completely reorients his life. In 1988 he began a personal development training. This training the key to such a point that it becomes host of personal development workshops, job then he will occupy full-time in 1990, as a psychotherapist.
Rich "Truths", the communicator chooses to share the fruit of his reflections. Thus, the "Growth Centre ATMA" will be launched in 1990 to become ATMA Inc. in 1996. Jacques Martel still took the Chair.
In 1991, a writing project takes place in his life. Surely, the book The great dictionary of ailments and diseases is preparing to emerge. The knowledge that Jacques has acquired during his electrical engineering training allowed him to travel from the tangible to the intangible, from practice to intuition; likewise, numerous workshops and conferences have confirmed to him the strong link between the disease and thought (feelings and emotions …) as a source of conflict that could lead to the outbreak of diseases. So here it is ready to write her book that ultimately will be launched in April 1998.
In 1993 he became Master Reiki (energy healing technique). In 1995 he acquired his training Rebirtheur. From 1994 to 1998 he was president of the "Association of Canada and Quebec of Reiki Masters" (ACQMR). In 2011 he formed in reconnection © (another technique of energy healing). Since 04/04/04 (4 April 2004), he became more aware of the way forward to develop more ways to go to physical healing, emotional, mental and spiritual.
Jacques Martel speaks and participates in health fairs and wellness. He hosted from 1988 and until 2014, workshops in Quebec, Europe and Reunion Island and French Polynesia as well as Mauritius. It also forms on demand with other therapists emotional healing technique, © TIC (Integration by Heart Technique).
The interest for several years with the public and therapists by the book The great dictionary of ailments and diseases demonstrates the relevance of such a book that has been read by more than 1 million readers worldwide, making it a "bestseller".
In addition to the second edition of the book The great dictionary of ailments and diseases (2007), Jacques Martel published other complementary products that are much appreciated by those seeking healing and wellness. Include other books such as:
THE POWER OF REIKI, Life Force Healing Force
The Power of Commitment … or how to act WINNER!
ATMA, the power of love
ATMA and Healing Circle
Back to the Source … The POWER of WORDS that release me!
5 STEPS for Achieving HEALING
He also produced several CD-lectures, guided meditations CD, available on digital platforms, VIDEOS capsules on various themes on health and wellness, available www.atma.ca, etc.
---
LUCIE BERNIER
Lucie Bernier is a psychotherapist, lecturer and facilitator of personal development workshops. She is from Rivière-Ouelle, a Quebec municipality located in the Bas-Saint-Laurent.
She made her university studies in law and made a career as a flight attendant and purser for 22 years with an international airline.
She began in 1989 a process of working on "Self". In 1993 she became Master REIKI (technique of natural healing by laying on of hands using the universal neutral energy without intention). She followed more than 2,500 hours of workshops for personal and professional development. She also acted as facilitator and / or assistant in workshops taught by Jacques Martel, mainly in Europe. She has also taught and lectured in Quebec, New Brunswick, Ontario and the United States.
From 1995 to 1998 she collaborated in the production of the book The great dictionary of ailments and diseases as she participated in the realization of the second edition.
She now acts as Deputy Director General for International Publishing ATMA .
---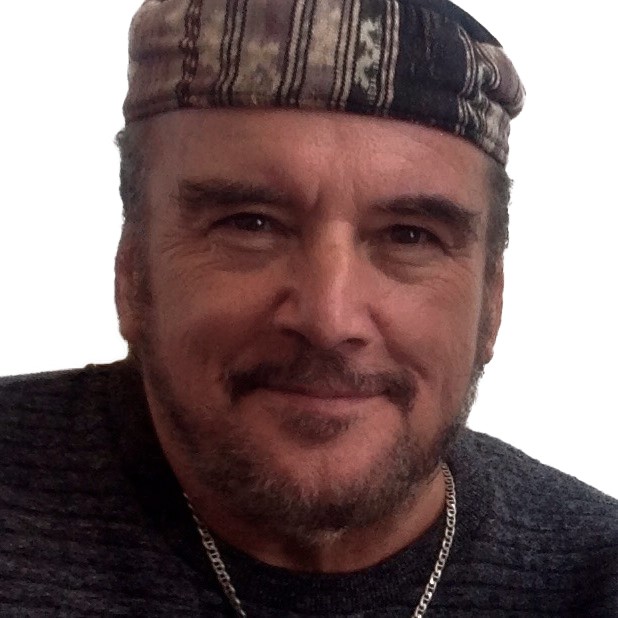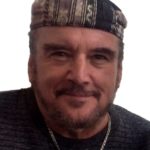 DENIS  TREMBLAY
Denis Tremblay and Claude Demers, who created two accomplices for over 25 years a good majority of the advertisements and radio series in Quebec success with Studio Sélecson.
Newsletter
NEARLY 10 000 SUBSCRIBERS!
Get news , promotions and conferences  of Publishing International ATMA.
(French only)
Partners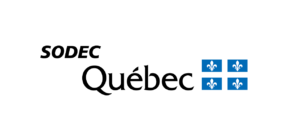 Les Éditions ATMA Internationales also recognizes the financial support of the Government of Quebec through the Cultural Enterprise Development Corporation (SDO) for its book publishing tax credit program and its "Promotion & Publicity ".
We invite you to visit this web link on the Cultural Enterprise Development Corporation (SODEEC)
---
Sarah Diane Pomerleau
C.P. 312
St-Jean-sur-Richelieu (Québec)
J3B 6Z5 Canada
Phone. : 450.358.5530
e-mail : [email protected]
Website : www.samsarah.com
---
Les Éditions ATMA Internationales recognises the financial support of the government of Canada through the Fonds du livre du Canada (FLC) for its activity as editor.
The first edition of the book " The great dictionary of ailments and diseases " was translated into German " Mein Körper – Barometer der Seele " and published by the publishing house VAK Verlags GmbH. Since November 2011, the second edition of the book " The great dictionary of ailments and diseases " is now available on the German market by VAK Verlags GmbH. The second edition has the same name as the first edition: " Mein Körper – Barometer der Seele "
The book " The great dictionary of ailments and diseases ," 2nd edition was translated into English " The Complete Dictionary of Ailments and Diseases ". We expect to publish in 2012.
The book " ATMA, the power of Love " is already translated and English " ATMA, The Power of Love " will be available in the near future (date TBD).
Since autumn 2011, the book " Reading the Aura and Energy Healing " is translated in Spanish and " Lectura del Aura y Sanación Energética " and published by the publishing house Grup62.
Have your books been translated into several languages ?
Close
First, please tell us about the conference you would like to arrange by phone at 418-990-0808 or by email at [email protected] . Please mention us also the city, to whom it (organization, public or otherwise), the duration of the conference, the entry price to the conference and the conditions you would like to receive Jacques.
Moreover, it is a more or less remote location, it is possible to add a workshop and so make the most of Jacques passage in your area.
I would like to organize a conference of Jacques Martel in my region ?
Close
Jacques does not give lectures directly in English, but it is possible to be translated by a translator. For some time now, Jacques lectures only on request. For more information, please contact us by phone 418 990-0808 or email [email protected].
Do you give lectures in English ?
Close
We want to constantly improve.
Although The Encyclopedia of Ailments and Diseases is one of the most complete volumes of its category, we have at heart to always evolve and improve our products.
You can read or write the texts of discomfort or illness later using the "monosyllabic pronunciation of" technique as described at the beginning of the dictionary. This technique is an integration exercise that allows, on certain occasions, an improvement of these conditions. This method is explained in detail in the book "ATMA, THE POWER OF LOVE"   and in the book "The POWER of WORDS … that release me ! "
How can I have information on a ailment or disease that is not found in the book "The Encyclopedia of Ailments and Diseases"
Close